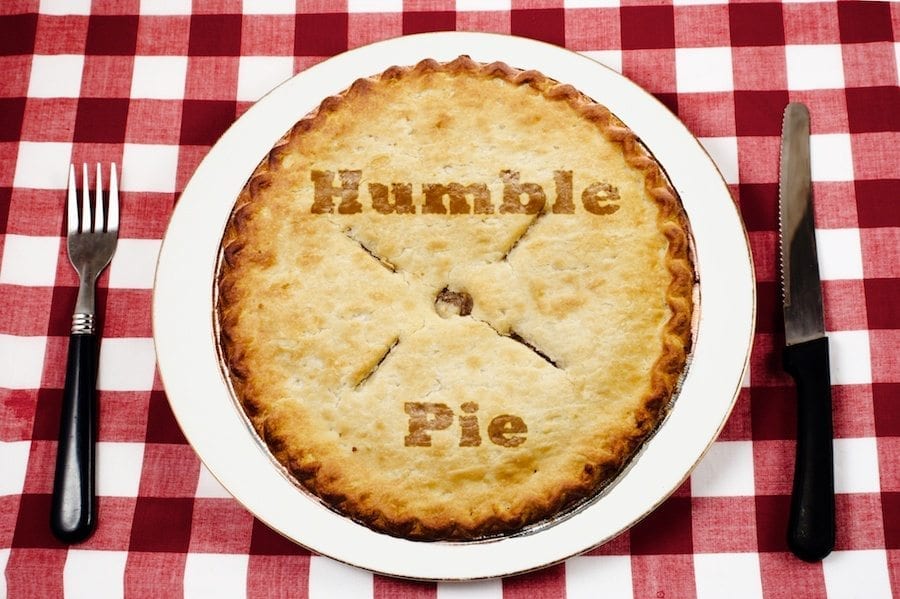 (photo above is taken from the William Beem Photography Blog: http://williambeem.com/humble-pie/)
Life is distracting and sometimes we stop being present in what we're doing. That's why we cut ourselves by accident while preparing dinner or stub our toe on that pesky chair leg that got in the way of our foot! It's also why we metaphorically injury ourselves in our relationships and careers.
My friend Nate recently reminded me about the importance of being connected to what we do.
A couple months ago I left my eight to five. While we departed amicably, the point of the matter is that while I was – and still am – very proud of the work I did and the improved quality of life I helped to create for others as a result of my work, I was burned out. Plain and simple. My quest for purpose got lost in the daily grind. Public life, with minimal resources, surmounting amounts of work, and an inane amount of political influence was NO JOKE. It just was no longer the place for me.
So now I have time to reconnect once again with how and why I spend the majority of my time. …Great…?
Anyone who has gone through a job transition (and most of us have) can tell you this opportunity is both a freedom and a terror. I've been enjoying the time off, the ability to pick up side projects, and touch base with people who inspire and encourage me to go for whatever it is that makes me intrinsically happy (not to mention "editing" any toxic influencers). At the same time, I have to swallow my pride, be vulnerable, and accept help to pay my bills and to get to the next thing. …Super… please pass me the humble pie.
There are so many defining questions to answer at this stage: What do you want to do? Do you want to stay in the same field? Where do you see yourself going with what you're doing? Do you want to move to a new location? *Cue mind spinning to freak out*.
Many career advice columns, coaches, blogs, etc., assume we have the basics down. But from my experience in talking with people, the majority of us really don't have it down. And it's because we stopped taking the time to ask WHY. It's not JUST how we make money that we have to think about. It's our life desires and priorities. THOSE are the bigger questions. Those are very intrinsic, quietly answered questions. If you don't know those, then you're dead in the water. And if you don't give yourself regular quiet time to connect to your intrinsic desires, then you can't get to the action stuff. So instead of starting with all the career related questions, why not get quiet and go more basic first: WHY am I looking for a new work experience? I think this question makes us consider the bigger picture so we can align it with what we're currently doing and determine where we want to go.
Here's my list and I hope it helps you evaluate your own. Many of them are universal:
To make a living
To find more freedom
To be creative
To do something fulfilling
To have fun
To lead
To improve the lives of others
To connect with something greater than myself
To connect people with each other
To help others feel more empowered
To utilize my varied skill set
To be a source of strength and positivity for others
To do something intrinsically motivated
To see my ideas become a concrete reality
… Again, not all of these things may manifest themselves into one specific avenue. In most cases we all have multiple paths that help us feel complete and whole. But I think it's a good place to start.